3 Reviews
I have made this recipe many times and it was always a hit! I wouldn't change a thing!!! The V-8 bread sounds like it would be perfect - any postings yet?
Oh this is so great! It's crunchy and spicy & best of all no onions! Can't wait to make it again. I'm definitely going after that V-8 tomato bread recipe! I adore V-8 Veron1ca! I'll definitely post for you!
I love this recipe! I also add a little chopped red pepper to mine and serve it with my V-8 tomato bread.(Still waiting for that recipe to post.) It makes a great combination! I am acutally making it for guests tonight.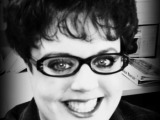 Spinach Dip