Lorry Y.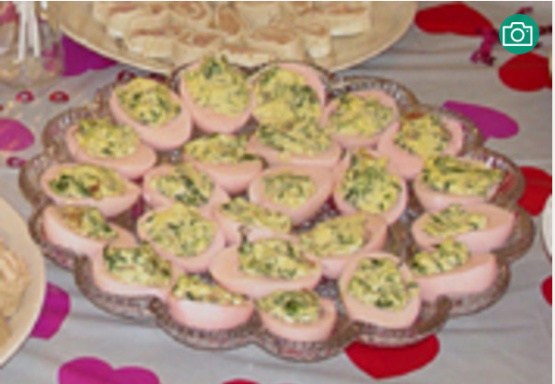 These look great on the table, and the spinach add great flavor. I got this recipe from my sister in law and everyone loves them.

My daughter made these for our 50th. anniversary. Everyone really liked them a lot. Tody she is making them for a dinner at church.
They are really good.
Slice eggs in half lengthwise; remove yolks and set whites aside.
In a small bowl, mash yolks with a fork.
Stir in the mayonnaise, vinegar, butter, sugar, pepper, and salt.
Add spinach and mix well.
Stir in the bacon; spoon into egg whites.
Serve immediately.