Prep 20 mins
Cook 35 mins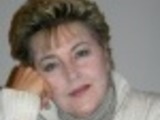 I found this in my mother's collection of recipe clippings, from the 1960's. The only change I made was to reduce the salt to one-half teaspoon. You could probably substitute frozen chopped spinach to save time. I think these taste great at room temperature.
2 tablespoons butter
3 eggs
1 cup flour
1 cup milk
1⁄2 teaspoon salt
1 teaspoon baking powder
1 lb monterey jack cheese, shredded (Sometimes I use jack cheese with jalapenos)
4 cups spinach, fresh chopped, cooked and drained very well (I use bagged baby spinach, no washing & cooks in 2 minutes)
3 -4 tablespoons onions, minced
1⁄2 teaspoon mixed Italian herbs
1⁄4 teaspoon nutmeg
Directions
Preheat oven to 350 degrees.
Melt butter in a 9 X 13 pan. Either melt butter in microwave and then pour into pan, or place baking pan with butter into oven for a minute or two; then remove from oven and tip the pan so that the butter coats evenly on bottom and sides.
Beat eggs.
Mix flour into beaten eggs.
Stir in milk, salt and baking powder.
Add cheese and spinach, mixing well.
Add onion and seasonings, stirring thoroughly.
Spread into baking pan and bake at 350 degrees for 35 minutes.
Cool 30 minutes before serving.
Cut 6 across and 9 down for the perfect sized finger-food appetizer.
Reviews
Most Helpful
I made this for a baby shower brunch and thought it was pretty good, but was missing something. I think next time I will try the pepper jack as I think that will probably make this perfect. Very easy, thanks for posting this keeper!

This is excellent as a side dish for fish or any meat!We loved it!I think this is going to be a front runner recipe in the way to serve spinach. Used 2 tblsps chopped dried onions soaked in cold water for ten minutes instead of fresh onions. I used 2 eggs and 2 cups of cheese, mexican mixed and sharp cheddar.I used a 10 oz frozen chopped spinach, thawed,drained. I used 1/2 tsp lemon pepper and italian seasoning. No nutmeg used.

I was looking for recipe similar to this, and when I saw "great at room temperature" and pic, decided this must be "IT" Used half cheddar and half pepperjack for a change, and it was interesting that one would never know if they got the peppery bite or not! ABSOLUTLEY great at room temperature- the flavors come out!