Spinach & Cheese Grilled Sandwich
Ms B.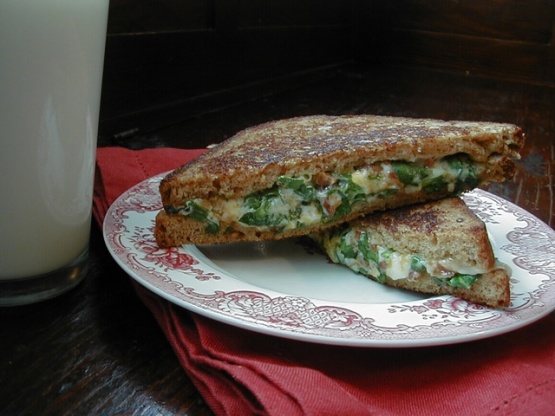 A delicious sandwich made by a local deli.

I modified this for what I had on hand. Instead of mayonnaise I used ricotta and I only added 1 tbsp of mustard as 2 would have been too much for me. I didn't have any bacon but I imagine it would have been good! I served them with tomato soup.
Mix spinach, swiss cheese, parmesan cheese, mayonnaise and mustard until well blended.
Spread on bread of your choice, I prefer rye.
Add 2-3 slices crisp bacon (to save time, I sprinkle bacon bits on instead).
Butter bread and toast on hot griddle.
Serve with chips and a pickle.