Spinach & Cheese Casserole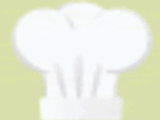 From Parade Magazine: Looks terrible but taste absolutely awesome!! Easy to make and quick to get eaten. (I FIXED THE DIRECTIONS!! THANKS TO EVERYONE WHO REVIEWED AND EXPRESSED CONFUSION - I'M SORRY I HAD LEFT OUT WHEN TO ADD THE REST OF THE BUTTER AND FLOUR! ALL CORRECTED NOW!!
Directions
Preheat oven to 350 degrees. Lightly grease a 13 x 9 inch baking dish.
Drain spinach well. Saute onion and garlic in 2 Tbsp of the melted butter.
Mix spinach with eggs, cottage cheese and cheddar cheese, additonal 6 Tbsp butter, and flour. Add sauteed onions and garlic and mix together. Season with salt and pepper.
Pour into prepared dish and bake for 1 hour.