Rita1652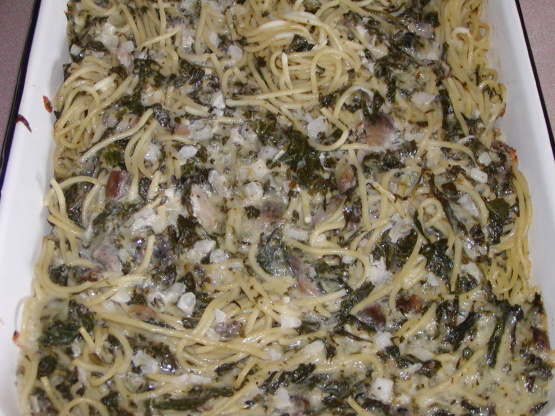 A good meatless main dish or side dish - depending on your mood. Creamy and cheesy and colorful.

Long time family favorite here...I hate mushrooms so I know it's great without those. You might also try pepper jack cheese and/or adding pickled jalapeños. It adds a little more of a kick. Also most recipes call for paprika to be sprinkled on the top...which is awesome IMO.
Mix together all ingredients.
Spread in greased 9x13 pan.
Bake at 350 for 45 minutes.