Spinach Asparagus Frittata
Kim S.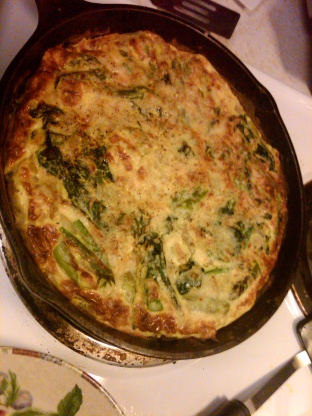 Great for breakfast, lunch or dinner. Full of flavor, fiber, protein and nutrients to keep you going.
Whisk eggs and add in salt and pepper to taste; set aside. Heat olive oil on medium heat in an oven proof pan. Add in onion and cook for 5 minutes. Add in asparagus and cook for additional 5 minutes. Add spinach and saute until wilted. Add eggs and stir around until they pull away from the sides of the pan. Place pan in oven to broil on low until the eggs are set. Plate immediately and add additional grated parmesan if desired.