Spinach and Strawberry Salad With Feta Cheese and Balsamic Vinai
gailanng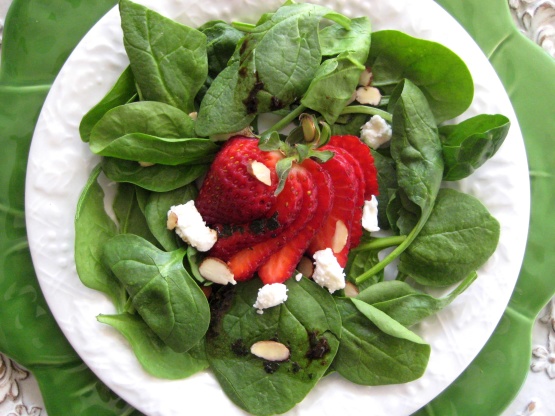 This is from Dole, and was saved to be used this year once strawberries are ripe from the garden.
Whisk vinegar and olive oil in small bowl. Add basil and season with salt and pepper.
Combine spinach or romaine and strawberries in large bowl.
Add vinaigrette; gently toss to evenly coat. Divide salad among 4 plates. Sprinkle each salad with cheese and pine nuts.