Spinach and Salmon Roulade
Prep 20 mins
Cook 12 mins
This wonderful recipe came from the Australian Womens Weekly Cookbook series, " The Barbeque Cookbook". I started buying copies of these wonderful magazines many years ago, and have hung on to them, they have even travelled with me from South Africa to Australia, where I now live. This recipe is easy, looks wonderful and has won me many compliments. Hope you enjoy it too!
Directions
THE ROULADE:.
Place frozen spinach in a pan, cook over slow heat until all liquid has evaporated.
Grease a swiss roll tin (about 14 x 10 inches or about 37 x 25 cm) with butter, line with greaseproof paper, and butter the paper generously.
Heat oven to 375 deg F/190 deg Celsius.
Separate egg yolks and whites.
Melt butter in a saucepan, add flour, and stir 1 minute. If lumpy, pull off heat and whisk until smooth.
Back on the heat, add the milk gradually, stirring or whisking until mixture boils and thickens.
Quickly stir in egg yolks and spinach, and transfer mixture to a large bowl.
Beat egg whites until soft peaks form and fold lightly into the spinach mixture.
Pour mixture into the prepared swiss roll tin.
Bake in the preheated oven for 12 to 15 minutes or until puffed and golden brown.
(While it bakes, prepare the filling; instructions follow).
Remove from oven, and turn out on a clean, dry tea towel.
Carefully remove the wax paper, and then spread evenly with filling mixture.
Holding teatowel with both hands, gently roll up roulade.
Trim edges slightly for a neater appearance.
THE FILLING:.
Drain the tinned salmon and combine in a bowl with the mayonnaise, chives and shallots. Mix well.
TO SERVE:
Place roulade on a rectangular dish, decorate with fresh parsley leaves, if desired.
Cut into thick slices and serve, or place each slice on an individual side plate and serve.
Most Helpful
This recipe should have 5 stars. It is entirely reliable, looks pretty, and reminds me of the kind of starter one gets in a French bistro. The only problem was that the filling definitely needed something more (or was it just the type of canned salmon available to me in S A?) I did add some real-tomato ketchup to the mayonnaise, but realised when eating it that a good shot of Tabasco would have have improved it greatly. It was juuust a little too bland. At the same time: I recommend this recipe as fail-proof. The roulade is delicate, but it won't fall apart. We could not eat it right away, so I cooled it, covered it with foil and gently reheated it, and I think it even improved the taste. (I tasted it when I cut away the rough end bits just after the dish was finished). A wholly recommended recipe. Just add something more to the filling. (Fish sauce or hot pepper or black pepper -- but be gentle. This is a delicate dish). I will definitely make this again. Wish I could give it 4 1/2 stars.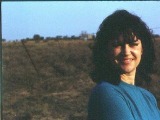 I added some finely chopped celery to the filling for a slight crunch. This dish is a visual treat as well as being delicious. I betcha could easily substitute tuna for the salmon. I surrounded it with tomato wedges drizzled with Italian dreeing and served it with my "famous" Adams Street potatoes. A big hit with my family and a good way to get children to eat the dreaded spinach.