Spinach and Mushroom Pizza
Naomi G.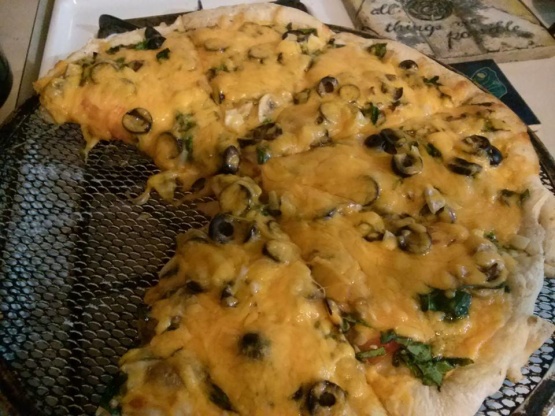 Serve this meatless pizza with a tossed salad to create a meal.
Heat the oil in a skillet.
Add the mushrooms and garlic.
Cook until just soft.
Set aside.
Top the crust with 1/2 of the cheese.
Add the tomatoes, basil, spinach (squeeze out any excess moisture) and mushrooms.
Top with the remaining cheese.
Bake at 400 for 10 minutes (or until lightly browned).