Spinach and Mango Substitute Salad
Ms B.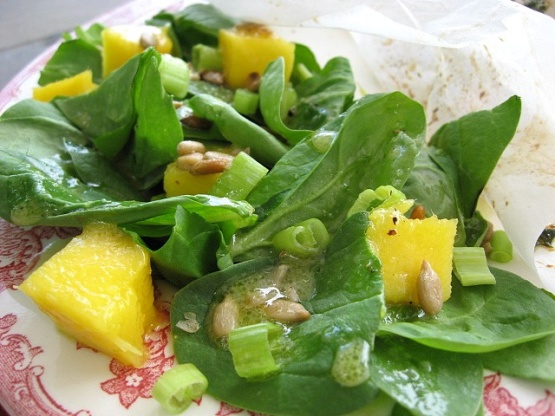 This recipe evolved from Spinach/Strawberry Salad. The second time I wanted to make that recipe, I had nothing but the spinach leaves so I started substituting everything. The result was very well received, so I thought I would share it. I estimated the amounts so it might need a little tweaking. Bon Appetit.
Mix all ingredients for salad in a large bowl.
Whisk together dressing ingredients and add to salad.