Spinach and Fruit Salsa Salad
PaulaG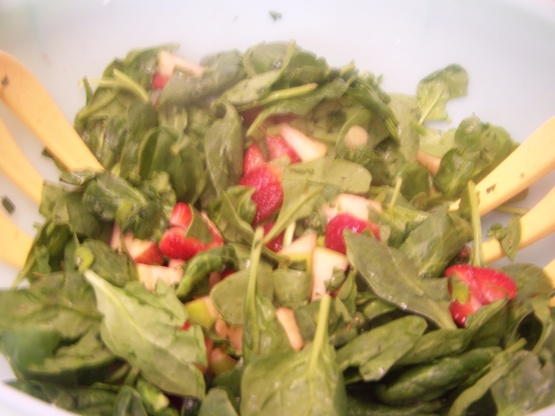 This was a recipe that was posted on Krafts website. I made several adjustments and served it with Chef Marie's Basil Garlic Citrus Vinaigrette for a wonderful salad.
In a medium bowl, mix the strawberries, apples, sprinkle lightly with asorbic acid if using.
Add the onions, cilantro and jalapeno pepper mixing well.
Allow fruit to sit at room temperature for 20 to 30 minutes.
Place spinach in a large bowl, add fruit and toss to mix.
Pour on a citrus vinaigrette dressing to suit your taste and serve on chilled salad plates.