Redsie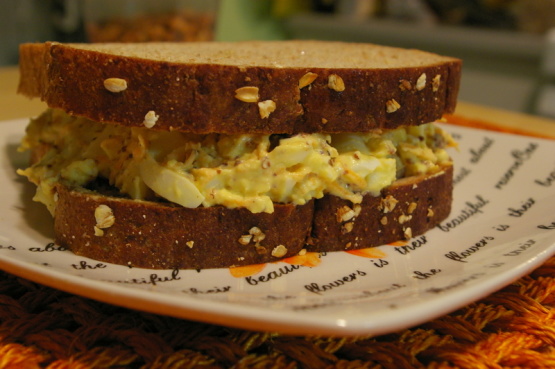 Great in a pita or on wheat bread. Cook time is for boiling the eggs.

Absolutely delicious! We made this up with fat free mayo, and had a picnic in the park! Just great tasting! Thanks for a simple and delightful recipe!
Mix it all together.
Chill for at least 2 hours before serving.