ladypit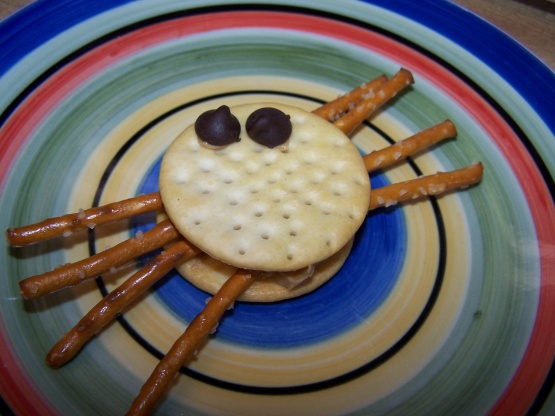 Icky, spooky kids' snack.

These are so cute and my nephews loved them! They dont care for raisins so I used half of a peanut for the eyes. A healthier snack for kids too, next time I might try some cheese spread. Thank you MommyMakes for posting this recipe.
Spread peanut butter on one cracker and "sandwich" with the other cracker.
Insert eight pretzel legs into the filling between the crackers.
Use dabs of peanut butter to affix the raisin eyes.