First place winner of the Summer 2011 Dining on a Dollar Contest, this is a quick and easy Mexican influenced omelet. The qualifying ingredients are zucchini, eggs, purple onion, cumin and salsa. Thanks to everyone who tested, reviewed and rated this recipe, I appreciate your time and comments. I have revised the recipe slightly based on reviews during the contest, and have added a step to saute the zucchini and onions prior to adding them to the eggs. Feel free to reduce the number of eggs to suit the number of diners or your personal preferences. Thanks again, everyone! :D *Tink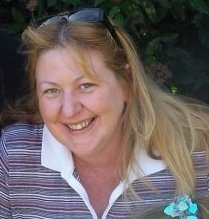 Top Review by Jubes
I wasn't sure about the herbs in the omelette, but after tasting was pleasantly surprised. This omelette really had great flavours and the tomato salsa and sour cream really gave it a great finish. I thought that the omelette needed longer cooking time as the top wasn't fully set prior to flipping over, so left in the pan longer to cook. Serves 3 nicely. Good luck in the competition. Photo also being posted.
Spray a skillet with non-stick cooking spray and heat on medium heat.
Saute the onion and zucchini for a few minutes to soften, but not brown them.
Meanwhile, add the water, cumin, chili powder, salt and pepper to the eggs and lightly beat to combine.
Pour egg mixture into skillet, over the onion and zucchini mixture, give it all a quick stir and then allow it to cook gently, untouched, for about 3 minutes.
Using a rubber spatula, gently lift egg around the edges, pushing slightly in toward the center, to allow the uncooked egg to flow underneath.
Reduce heat to medium-low and cook about 3-4 minutes, or until the top is mostly set.
Pour the salsa in a straight line from one end of the omelet to the other, just off center.
Gently pick up the opposite side of the omelet with your spatula and quickly fold it over onto the salsa.
Serve with sour cream and additional salsa.