JustJanS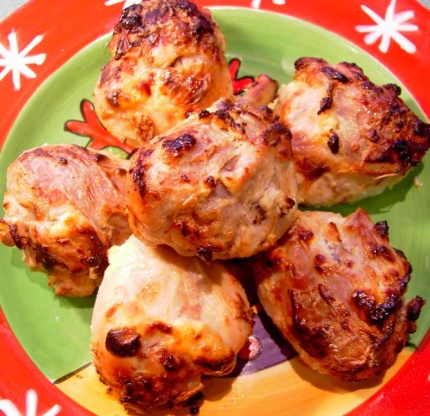 Super moist chicken with a bit of a bite, my guests always enjoy this. I serve this with Jasmine rice and other vegetables. A do ahead recipe that can be marinated during the day and then popped in oven in the evening.
Place chicken in shallow dish.
Mix yoghurt, garlic, cumin, coriander and chilli together and pour over chicken.
Coat well.
Cover and leave to marinate in refrigerator for at least 1 hour.
Remove excess yoghurt mix from chicken.
Arrange drumsticks on foil line baking tray and bake in moderate oven 200deg C for 35- 40 minutes or until tender and cooked.
Place remaining yoghurt mix into saucepan.
Blend in cornflour and sugar.
Bring to boil, stirring.
Reduce heat and simmer for 2 minutes.
Drizzle sauce over chicken.