Bergy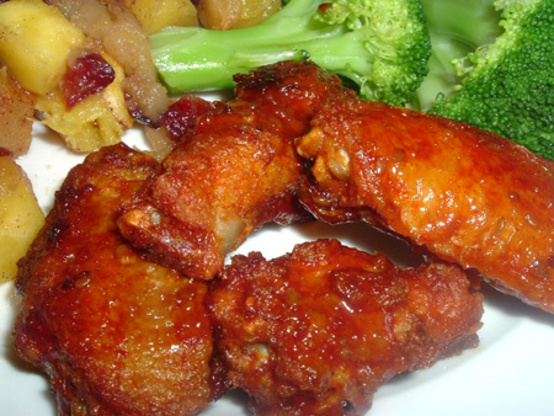 You'll need to have extra napkins on hand for these. Serve as a main dish, or as an appetizer.

We loved these wings. Grilled the wings for 40 minutes on medium heat, then added the sauce. Spicy and delicious!
Cut wings into 3 sections, discard tips (or save them for stock).
Place sections on well greased baking pan.
Bake at 375* for 45 minutes, or until done.
In large pan, mix all remaining ingredients.
Bring to a boil.
Reduce heat, simmer for 20 minutes.
When wings are done, add to the sauce and mix well to coat all the wings.