Spicy Whole Wheat Pita Chips
I'mPat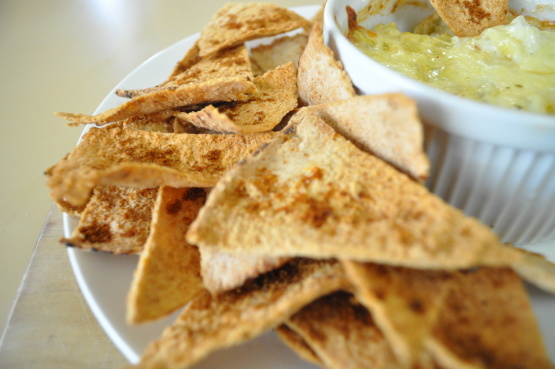 Great with dips, spreads, hummus or soups. Keep extra pita chips stored in an airtight container for up to three days.
2

teaspoons ground cumin

1

teaspoon paprika
1⁄2 teaspoon kosher salt
1⁄4 teaspoon ground red pepper

6

mini whole wheat pita bread, split in half horizontally
cooking spray
Preheat oven to 350 degrees.
Combine cumin, paprika, salt, and ground red pepper.
Cut each pita half into 4 wedges. Arrange pita wedges on a baking sheet. Lightly coat pita with cooking spray. Sprinkle cumin mixture evenly over pita.
Bake at 350 degrees for 10 minutes, or until crisp.