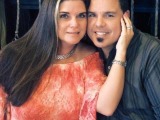 This recipe comes from Country Woman Magazine. Lime juice and black beans gives a usually traditional dish an un-traditional twist! Try the chili served over rice for a satisfying meal.
Directions
In a Dutch oven, cook the beef, onions and garlic over medium heat until meat is no longer pink; drain.
Transfer to a 5-qt. slow cooker.
Stir in the beans, tomatoes, broth, lime juice, cornmeal and seasonings.
Cover and cook on low for approximately 8 hours.
Serve over rice (optional); sprinkle with cheese.
Most Helpful
I love trying different chili recipes and the lime juice and sage combo really added a nice complex flavor. I used fresh sage (about 1 tsp.), since I thought crock pot cooking intensifies fresh herbs. Thanks Juenessa, for an especially good chili! Roxygirl

My father and I (spice fanatics) ADORED this. My brother even approved when he usually sticks up his nose at chili. The leftovers were even better. Wouldn't change it a bit! Thanks!

This chilli was awesome! My hole family adored it; especially my dad and I. The left-overs were even better after sitting in the fridge a day or two. Definatly a do-over. Thanks!