flower7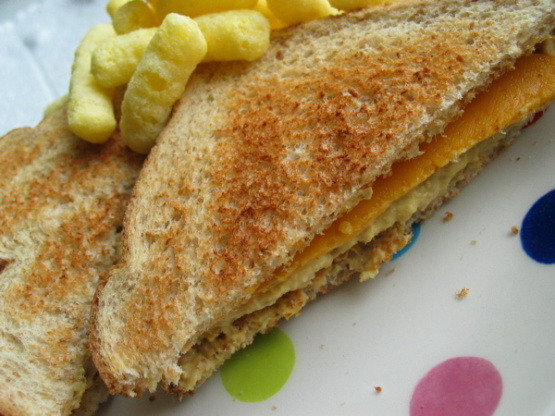 Great for the lazy days. You can adjust each ingredient to your desired consistency. I will substitute and go for the low fat or fat free stuff for the cheese and mayo.

Yummy! Easy to throw together and the pepper flakes, peppericinis and garlic took it up to super tasty. Will have again. Thnx for posting. Adopted for Spring 2008 PAC.
Toast the bread.
Put the cheese on one slice (you may need to microwave for a couple seconds if it doesn't melt enough).
Mix together tuna and all other ingredients.
Throw in between bread slices.
Grab some chips and call it a day.