Spicy Tuna Macaroni Salad
Rita1652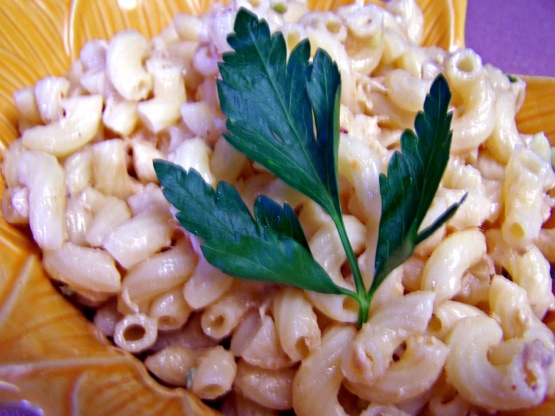 Just a hint of spice and smokiness from the jalapeño and chipotle, throw in some cooling crunchy cucumbers, tuna and you have a great tuna macaroni salad! For a bit of sweetness Relish can be used in place of the cucumbers.
In a large bowl mix everything but the macaroni together.
Add the macaroni and toss to combine well.
Chill and serve.