Bergy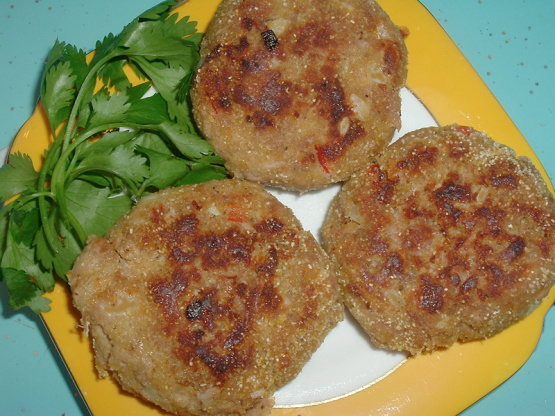 Fried Tuna Patties with a Spicy Twist!

Good idea for canned tuna. I added more garlic, some fish sauce, reduced soy sauce to two tbs,turmeric and coated in corn flour. Good Idea!
Mix all ingredients like you would if you were making a meatloaf.
Shape into patties.
Dredge patties in the cornmeal mixture and fry until crunchy.
Serve with a Sauce of your choice or eat them like a sandwich on a toasted Bun.