Spicy Tomato Juice Cocktail
Shug22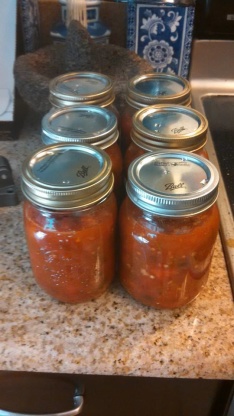 Inspired by Susan Wittig Albert's book, An Unthymly Death. Her books are great.

This is sensational. We did not preserve it, just refrigerated in 2 pint water bottles . I added a touch of Greek Seasoning to one bottle and some tarragon to another. Holy Holy!
Combine all ingredients in glass pan. Heat throughly. Pour into 6 pint jars process in water bath 30 minutes.