gailanng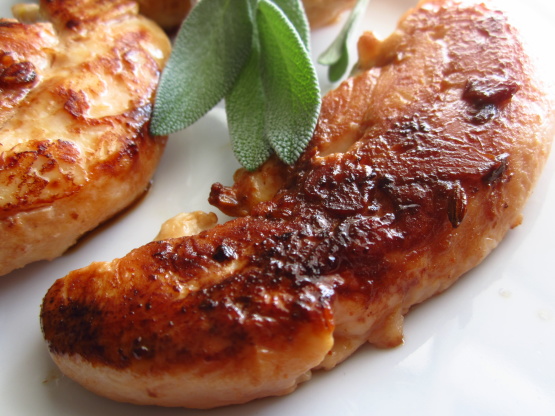 this is the base recipe for spicy thai chicken. You can use lemongrass or fennel seeds to make spicy <fennel/lemongrass> chicken.
Mix all ingredients in a zip log bag or bowl.
Remove excess fat from chicken and add to bowl.
Add chicken to bowl/bag and let marinate for 1 hour.
Place saute pan on med/high heat and wait until hot.
Add hand full of chicken to pan (with some marinade sticking to chicken). DO NOT overload the pan or you will steam the chicken.
Cook until chicken is cooked and sauce turns a darker color.
Remove cooked chicken and repeat from step 4/5 until all done.