Spicy Sweet Potato Fries With Sriracha Dipping Sauce
Prep 10 mins
Cook 20 mins

The sauce makes 1 cup and may be used for other recipes. Keeping the skins on add nutrients. From NPR.
Directions
Preheat oven to 425 degrees.
Whisk olive oil and sriracha together in a small bowl. Pour over sweet potatoes in a large bowl and toss to coat.
Combine cumin, chili powder, paprika, salt and pepper in a small bowl. Add spices to potatoes and toss to coat. Arrange potatoes in one layer on an unoiled baking sheet.
Bake on lowest rack 10 minutes. Turn potatoes with a spatula and bake 10 more minutes, or until golden brown on all sides.
While potatoes are cooking, whisk dipping sauce ingredients together in a small bowl.
Remove potatoes from oven and serve with sriracha dipping sauce.
Most Helpful
Outstanding!! This is going straight into my best of 2012 cookbook! I made as written and loved the spice combo and the spicy yet cooling yogurt dipping sauce. While I loved all the sweet spicy layers it was too much for DH (all the more for me hee hee hee). If you are a fan of spice foods, sweet potato fries, and sriracha chili sauce I highly recommend you give this a try. I would not change one spicy little thing about this recipe which will be enjoyed again. Thanks so much for the yummy post.

Yummy spicy goodness here! The fries are great and the sauce even better. Thank you! P.S. I added all of the spice mixture and it was a bit too much for us, so next time will use up about half of its yield to sprinkle on the taters.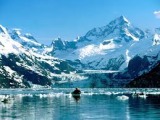 If you're a fan of spicy these definitely fit the bill! I loved every spicy bite! I thought the sweet potato fries themselves were well seasoned, but not blow your head off hot. The heat is mainly in the sauce which paired perfectly with the fries. I used low fat sour cream and sprinkled the top with chopped cilantro. Yum! Thanks for sharing this keeper!