Prep 10 mins
Cook 30 mins
Just made these tonight, and delicious! From the Food Network Magazine, October 2009 issue.
Directions
Preheat the oven to 425°F.
Toss all ingredients together until all the wedges are thoroughly coated.
Place on a cookie sheet and bake for 30 minutes, until crisp, turning once.
Most Helpful
I like to cut mine into skinny fries, so they get nice and crispy! I enjoyed these with the hint of sweet and the pungentness of the cumin. Mush enjoyed with a mayo-mustard dip.Made for KK's Chef's Pick.

Great contrasting flavors here. I love sweet potato fries and this was a pleasing take on them. I enjoyed the contrast of sweet and spicy. I left the skin on my sweet potatoes and cut them into wedges (instead of thinner fries, as I would normally do). Great texture - crispy on the outside and soft/creamy on the inside. Thanks! ~Made for KK's Chef's Pick Tag~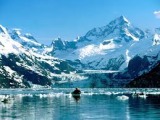 Yummy! I loved everything about these taters! Easy to put together and they "fry bake" nice and crispy! I made Misa's recipe #383088 for dipping! Delicious! Made for KK's Chef's Pick Tag