CPA Chef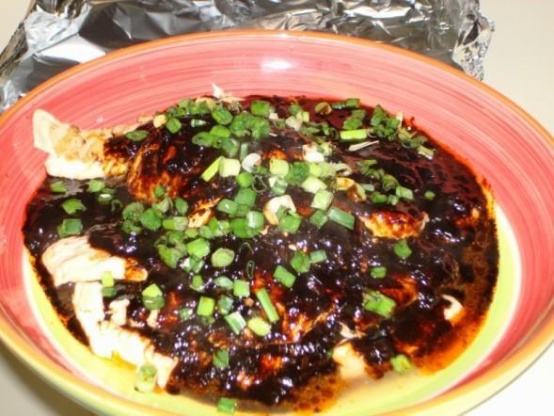 This recipe can be made with any white meat fish that is suitable for the grill. People who do not like fish usually go for seconds!

5 Stars and more for the Sauce & 5 stars with our grilled stripped bass. You were "right on" about the timing for our grilled Stripped Bass filets. I didn't have a habanero pepper, but, I used 1 and a 1/2 of my home grown jalapeno peppers for the sauce. (their hot) The sauce had the right amount of "kick" and DH and I loved our fish with the sauce. I know the sauce would work for chicken and pork. This recipe is a keeper and favorite. Thank you CPA Chef.
Sauce: Saute the garlic, scallions, ginger, and the habanero chili in oil in a saucepan. When browned, add the remaining ingredients and cook for 5 minutes.
Bass: Grill the Striped Bass. Depending on the thickness of the filets and the heat of the fire, grill for 8 to 10 minutes.
Pour sauce on the bass filets. Garnish with chopped scallions.