Sageca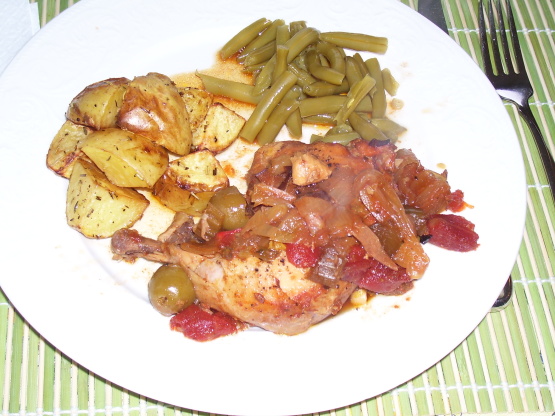 Serve this dish with saffron rice or over roasted potatoes.

Delicious! I made it as written and thought it turned out so wonderful. The only thing I would do differently is that, next time I will double the sauce (so we have more to flavor the chicken). Made for the Spain & Portugal tag game for July. Thanks for sharing your recipe, Thymestudio.
Season chicken with paprika and pepper.
Cook chicken in olive oil over medium heat, add garlic when chicken is almost ready, so it wont burn.
Add olives, tomatoes and chiles and proscuitto, bring to a boil then simmer 6 - 10 minutes
Sprinkle with parsley and spoon over rice or potatoes when ready to serve.