Spicy Spanish Albondigas (Meatballs)
lazyme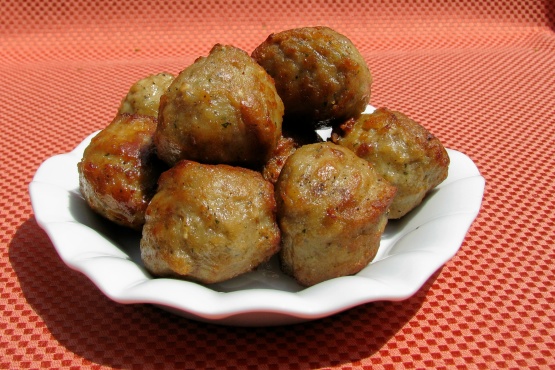 These little meatballs have a great kick and so much more flavor than traditional meatballs. Serve with additional Tabasco for sprinkling, and some very cold beer! When we were in Spain, San Miguel was the local favorite beer, but Dos Equis would be just as good!

Very tasty indeed! I used 300 g of ground beef and 250 g of chorizo - I needed a bit more egg to hold everything together but I do think the eggs were exceptionally small. Used 1 tbls of Tabasco and the meatballs still weren't in any way hot (though very flavourful - definitely!) so I think I'll up the amount the next time even further. I used my 1" cookie scoop to form these into balls and got exactly 30. Great recipe that I will absolutely use again, thank you!
Combine hamburger and chorizo in a large bowl. Add all other ingredients, but do not over-work the meat.
Form into small, bite-sized balls and fry in hot oil until brown on all sides and done through.
*Note: These can also be baked at 400 F for about 18 - 20 minutes.