Spicy Soy Ginger Salad Dressing.
alligirl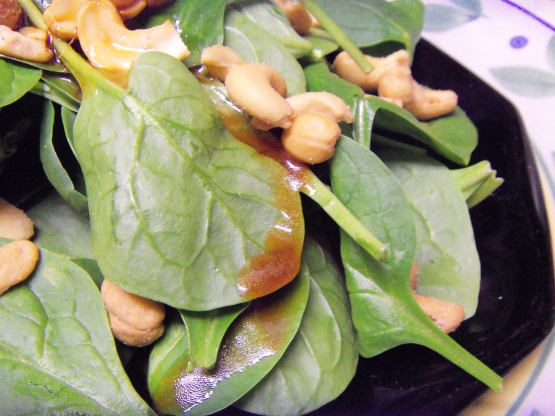 I always try to refrain from using the the words "the best" or "the world's best" in describing a recipe because you automatically set yourself up for harsh critique. Having said that...this is pretty darn good. Whatcha think?

This was very tasty! I wanted to enjoy the flavor of the dressing, so I made the salad very simple - spinach and cashews. The dressing has a little heat, which is new to me, for a dressing anyway, and a great taste-bud tickler! I will keep this dressing in mind, when I want something flavorful, that can be thrown together in minutes! Thanks for sharing, GailAnn!
29.58

ml rice wine vinegar

29.58

ml brown sugar

22.18

ml soy sauce

14.79

ml asian red chili sauce (Sriracha)

7.39

ml freshly grated ginger

59.14

ml vegetable oil (can sub a couple of teaspoons sesame oil for those that are brave)
salt and pepper
In a medium bowl, whisk together rice wine vinegar, brown sugar, soy sauce, Asian red chile sauce (Sriracha), and ginger. Slowly drizzle in 1/4 cup vegetable oil, whisking constantly. Season with salt to taste.