Boomette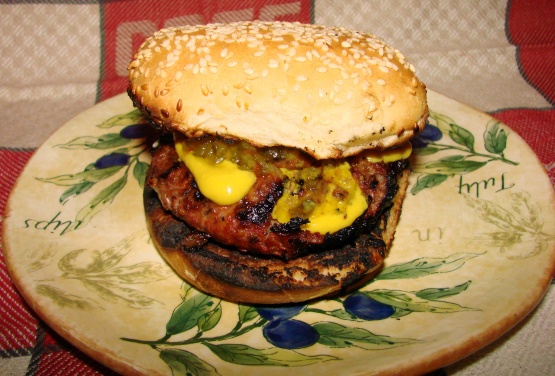 Just make these that's all I can say, I made these using my own beef that I minced so I only cooked them to medium-rare which took these to another level! if you are using purchased ground beef make certain to cook the meat thoroughly, plan ahead the patties need to chill overnight.
In a bowl combine all ingredients except the seasoned salt using clean hands to mix.
Shape into 3-4 patties.
Place onto a plate.
Cover and refrigerate for 24 hours.
Grill until cooked thoroughly seasoning the outside of the patties with seasoned salt about halfway through or towards the end of grilling.