Goes great with herb crackers
Directions
Chop salmon into fine pieces.
Blend all ingredients into large bowl.
Chill for 1-2 hours.
Serve topped on crackers or toast and enjoy!
Reviews
Most Helpful
This is a true salmon-lover's delight! I doubled the amounts to take to a party. I couldn't find 'hot' chili sauce, so I used Heinz Chili Sauce. I used the least expensive Nova salmon I could find, and it just didn't have that wonderful smoky fragrance, so I added 1/4 tsp. liquid smoke; and since the Heinz Chili Sauce wasn't particularly hot, I added about 1/8 tsp. cayenne into the dip. I used my Pampered Chef Food Chopper on the salmon, and we really liked the texture and color of this tasty dip. Yummy! I will make this again. Made for PAC Spring 2008.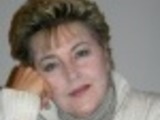 I didn't like this because I felt the spiciness of the recipe overwhelmed the smokey flavor of the salmon. However, I have family members who did love it.