Goes great with herb crackers
Directions
Chop salmon into fine pieces.
Blend all ingredients into large bowl.
Chill for 1-2 hours.
Serve topped on crackers or toast and enjoy!
Most Helpful
This was delicious, I really enjoyed this dip. It was quick and really easy to make. Light, velvety and full of flavor. Thank you for sharing this lovely treat. Made for Think Pink 2016.
This is a true salmon-lover's delight! I doubled the amounts to take to a party. I couldn't find 'hot' chili sauce, so I used Heinz Chili Sauce. I used the least expensive Nova salmon I could find, and it just didn't have that wonderful smoky fragrance, so I added 1/4 tsp. liquid smoke; and since the Heinz Chili Sauce wasn't particularly hot, I added about 1/8 tsp. cayenne into the dip. I used my Pampered Chef Food Chopper on the salmon, and we really liked the texture and color of this tasty dip. Yummy! I will make this again. Made for PAC Spring 2008.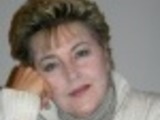 I didn't like this because I felt the spiciness of the recipe overwhelmed the smokey flavor of the salmon. However, I have family members who did love it.