Spicy Shrimp Pasta (Cream Sauce)
EppiRN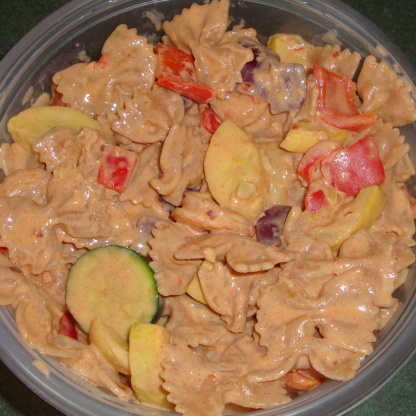 A different way to have your pasta and shrimp. It is so delicious and creamy, but you may want to double the recipe for the sauce as it doesnt make alot. There is enough sauce for about 4 servings.

Deeelicious!! I cut the cayenne in half, and I used medium shrimp. I didn't change the cooking time, it was still long enough. After it was done I sprinkled a little fresh basil on top. This was VERY good!! Thanks Diggy, I will make this one over and over!
While making the sauce, cook the pasta.
Put olive oil in sauce pan and let it heat up.
Then add 2 cloves of garlic and shrimp.
Saute for about 2 minutes.
Then add cream, chili powder, cayenne pepper, pepper flakes and salt.
Bring to a boil, and then put heat to medium high.
Combine milk and flour and mix well until there are no lumps.
Add into the sauce to thicken and let boil again.
Simmer for about 3-5 minutes, or until your pasta is done.