Spicy Sausage Stuffed Monterey Mushrooms
Prep 20 mins
Cook 30 mins

I don't remember what cookbook this is from. I think it was a compilation of restaurant recipes. These are excellent! They disappear everytime I make them. They are spicy so if you don't like heat, you can try making them without the red pepper flakes.
Directions
Wash the mushrooms and pat dry with paper towels.
Remove the stems and set aside (they can be minced and added to the sausage mixture later is desired).
Preheat oven to 350.
Cook and crumble the sausage in a large skillet until done, drain, and place in a mixing bowl. Add the cream cheese, jack cheese, crushed red pepper flakes and minced stems if desired. Mix well.
Place 1 heaping teaspoon of the mixture into each mushroom cap.
Place the stuffed mushroom caps on a rimmed baking pan, sprinkle with parmesan, and bake for 20 minutes.
Remove from oven and let cool for 5 minutes.
Serve stuffed mushrooms on a decorative serving platter.
Sometimes I make them ahead and line a tupperware with papertowels and put them in it. Then they are ready to bake just before the event.
Reviews
Most Helpful
This recipe made it into Book #179627 These were simply great! We used baby bella mushrooms (without stems), pecorino romano cheese, and my favorite breakfast sausage (Tennessee Pride). The flavor mixture was well balanced with the portabellas. Thanks for sharing this wonderful delight.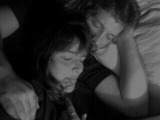 Loved these stuffed mushrooms - my DH practically inhaled them! I shared some with my neighbor and she loved them as well. I did not add the red pepper flakes as I used the "hot" sausage. These mushrooms will definitely be a crowd pleaser at any party or gathering. Made for the Tailgate Tag, September, 2011.

Anytime I take these to a gathering they disappear in an instant. Delish!