Spicy Rubbed Barbecue Chicken With Secret Sauce
diner524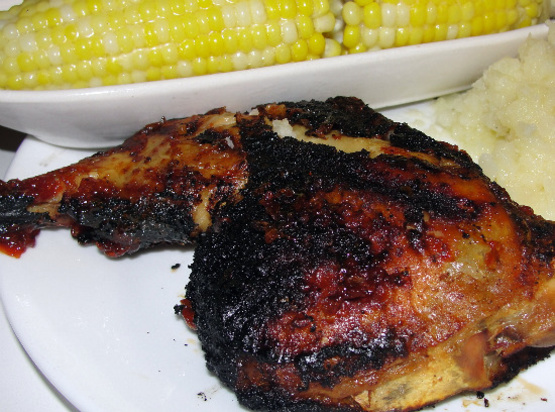 Adapted from Southern Living...tried, true and guaranteed delicious. For convience keep a supply of the seasoning mix on hand.
Mix together Spicy Seasoning Mix reserving 1 tablespoon for the Secret Barbecue Sauce.
For the sauce combine all sauce ingredients in a small bowl; set aside.
Wash and pat chicken pieces dry. Rub fryers with oil then sprinkle generously Spicy Seasoning Mix on all sides.
Grill chicken, skin side down, uncovered, over medium coals for 20 minutes. Turn and grill 20 to 30 minutes more or until chicken is tender and no longer pink.
During the last 10 minutes of grilling, brush chicken often with sauce.