Prep 10 mins
Cook 1 hr 10 mins

You can also do this delicious, spicy chicken dish with chicken pieces instead of a whole chicken. Another option is cooking on the bbq (it's terrific!). The chicken needs 1 day in the marinade for best flavour.
Directions
For marinade: In a large bowl, stir together marinade ingredients.
Rinse chicken inside and out and pat dry completely.
Remove excess fat from chicken and prick skin all over with a fork so that marinade can penetrate.
Add chicken to marinade and rub inside and out to coat.
Marinate chicken, covered and chilled, at least 4 hours and up to 1 day (closer to a day is better for flavour).
Preheat oven to 425F and line your roasting pan with aluminum foil.
Arrange chicken, breast side down, and pour marinade over it.
Roast chicken in middle of oven 30 minutes.
Turn chicken breast side up and baste with pan juices.
Roast chicken, basting occasionally, 40 minutes or more, until cooked through and skin is golden-brown. (If you find chicken is getting too dark, tent loosely with aluminum foil).
Let chicken stand, loosely covered, 10 minutes before carving.
Skim fat off juices and serve with chicken and steamed rice.
Reviews
Most Helpful
My 5 stars always go to a recipe which needs no change, no tweaking. This recipe is like that, and the chicken was delicious. The photos I took were not good, because the light was fading and the marinade was shiny! Please mix the marinade ingredients exactly as Evelyn said. It makes a delightful marinade which becomes a dark, flavourful sauce. (I put the rest in a little bowl so we could ladle it over the cut-up chicken). A word of caution: cover the chicken with a piece of tented foil for part of the roasting time, as the marinade can burn. (The dark bits in my photo's are not burnt: it was merely difficult lighting). And there is a reason why she says to cover the roasting pan with foil ... I did not, and put the chicken in a white oven dish ... and the dish then needed soaking and a good scrubbing! This recipe is highly recommended! Thanks, Evelyn!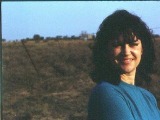 Delicious! I made the marinade yesterday as posted and allowed the chicken to marinate for 20 hours. I did not follow the roasting directions on this one. I tied the legs and placed the chicken on a roasting rack. I did follow the advice and lined the roasting pan with foil. Glad I did because it made quite a mess. I used a slow roasting method and was very happy with the results. The chicken had a yummy, sticky finish. I served it with rice and with stir-fried jicama and edamame. Thanks for posting, evelyn/athens, this is truly delicious.