Spicy Rib Rub for Pork Roast
Lazarus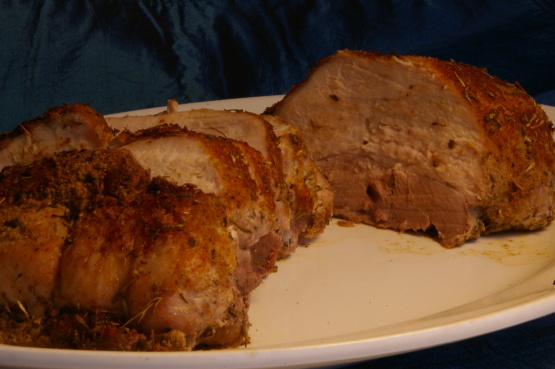 The flavors come alive in this rub. Even though we've tried numerous ways to fix pork roast, we always come back to this recipe because of the magnificent flavors and ease in preparation. Your kitchen will smell heavenly while this is cooking. This recipe gives you enough rub for 3 pork roasts so store excess in an small container or spice jar.
Combine all ingredients.
Rub on a 2 ½ to 3 pound pork roast.
Place roast in a Dutch oven, uncovered, 350 degrees for approximately 1 ½ hours or until internal temperature reaches 145 degrees.
Do not overcook.