Spicy Refried Beans With Bacon
E. Nigma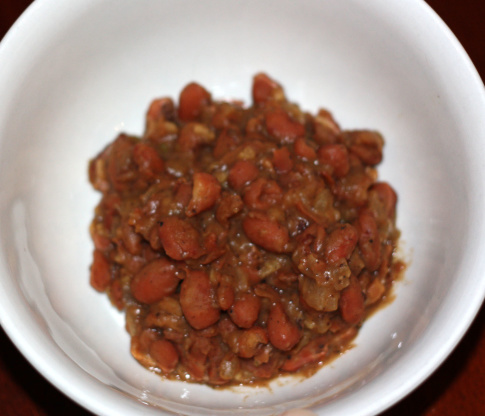 Regular refried beans are boring to me now that I've discovered this recipe. This is what I always make when having mexican food now!
Saute bacon on medium-high heat until crisp, remove with slotted spoon and drain on paper towels. Set aside.
Pour off all but 1 tbsp of the bacon drippings and saute the onions, garlic and chili until tender, about 5 minutes.
Return bacon to pan, add pinto beans, water, lime juice, hot sauce. Bring to a boil, reduce heat to low, and simmer for 30 minutes until beans begin to break down.
Season with salt and pepper to taste.