3 Reviews
Awesome. Hubby said it was addicting. Used 1/4 teaspoon mustard powder in lieu of the seeds and omitted the coriander. Had leftovers heated and served over brown rice. Seems to get spicier after a few days in the fridge!
This was excellent. I made some substitutions with what I had on hand: veggie broth for chicken, 1/2 cup red lentils and 1/2 cup brown, and black mustard seeds for the yellow. Mildly spicy with a nice hint of coconut. This is a winner. Will definitely make again. Thanks.

Total comfort food... I made this to go along with some leftover Low Fat Pita Chips The flavors were great. Next time I think I'll try it with some soft flatbreads. Thanks!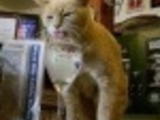 Spicy Red Lentil Dal With Pita Wedges