Bergy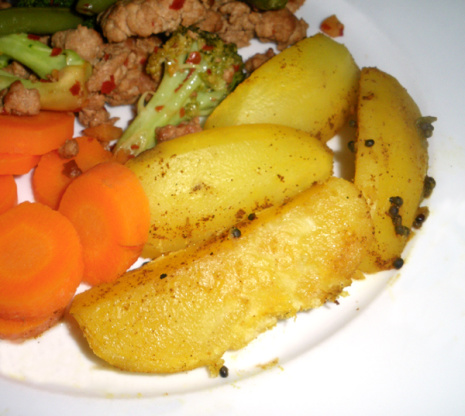 I learnt this from a book intended for vegetarian students, which means it's cheap, tasty, quick and easy. Great as a side dish with a main meal. Even better, just make a batch and devour while watching tv.
Boil potatoes for 10 minutes, then drain.
When potatoes are cool enough to handle, peel them.
Heat the oil in a large saucepan or wok, and add the mustard seeds.
When the seeds begin to pop, add the ginger, tumeric and chilli peppers (chopped).
Cook the spices for 1 minute.
Add the potatoes and water and cook for 5 more minutes.
Serve when you think the mixture looks and smells tasty enough.