Spicy Pork Roast With Fruit
Bergy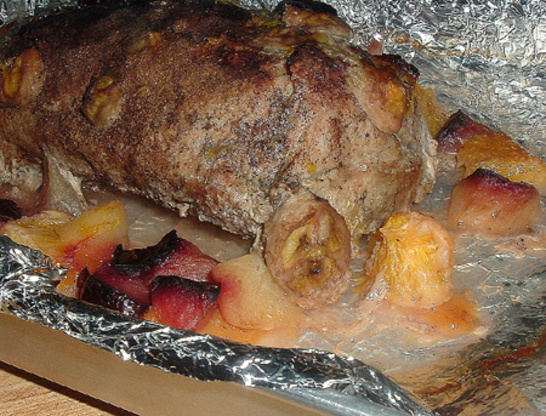 I had some fruit salad left over so created this recipe to use it up. The salad had banana, plum, apple & oranges , but you can use any combination of fruit that you have on hand.Especially apples. You could also use dried fruit like a mixture of apricots, apples & prunes
Mix the ginger, cinnamon, nutmeg, allspice, chili & garlic together and rub into the roast.
Place roast into a baking dish cover with the fruit.
Cover with foil and bake at 350 for 1 1/2 hours or until your thermometer reaches 165.
Serve with hot mustard and the fruit as a condiment.