3 Reviews
This recipe made it into our Book #231450. 3/13/08 - We used regular spare ribs and added a can of tomato sauce for added saucy flavor. Very simple to put together. We used all the ingredients prior to baking the ribs so all the flavors would meld, including the vinegar and crushed red pepper and therefore omitting steps 7, 8, and 9. While this dish braises in the oven, the wonderful aroma emitting from it arouses the senses with a delightful smell tempting our palates of the good things to come. This dish is very flavorful, and the sauce that collects at the bottom is a chutney of sorts full of bacon and onion that we put into a jar for later use on pork chops.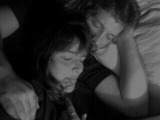 Turned out wonderful. I used only 3 teas of dried chili because I was scared. The aroma was amazing when I came home from work. Served with buttered noodles and red slaw.

Love the flavours of this sauce. I had a small pork shoulder roast and wanted something a little spicy. Well it turned out using this recipe with the pork shoulder made a great pulled pork(the meat really fell of the bone). I will definately try this again with ribs though thank you for the recipe.

Spicy Pork Ribs With Garlic and Tomatoes