Pixie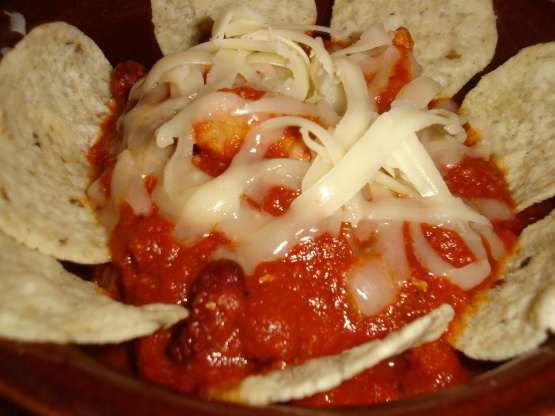 This is a nice change from the beef most use in chili. I give it a thumbs up!

I tried this but used what I had in my pantry. Instead of green pepper, used a 4 oz can of green chillis, used diced flavored tomatoes instead of the whole canned tomatoes crushed, and used 2 8oz cans of pork and beans instead of kidney beans. Since I was out of tomato sauce, I threw in my leftover spaghetti sauce! This tasted best served the next day, but turned out great!
In a 4-quart Dutch oven cook pork, onion, green pepper, and garlic in hot oil until pork is browned.
Stir in flour, mixing well.
Add the remaining ingredients, except cheese and tortillas.
Simmer, uncovered, one hour.
Top each serving with some of the cheese.
Serve with tortillas, if desired.
Serves 8.