KNKhalid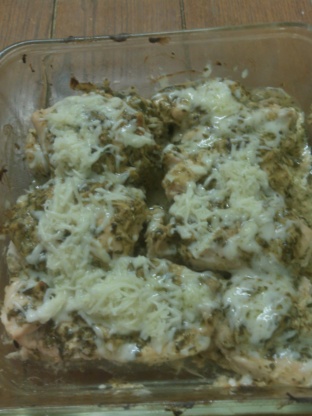 Adapted from a Kraft recipe. Wonderful way to use pesto! For a fast supper - it was a hit in my house!

Easy but tasty, served with zucchini-parmesan pancakes and pesto pasta salad.
Preheat oven to 350°F.
Mix the mozzarella cheese, pesto sauce and mustard until well blended; set aside.
Place chicken in 13x9-inch baking dish.
Spread mustard mixture evenly over chicken; top with parmesan cheese.
BAKE 30 minutes or until chicken is cooked through.