MsSally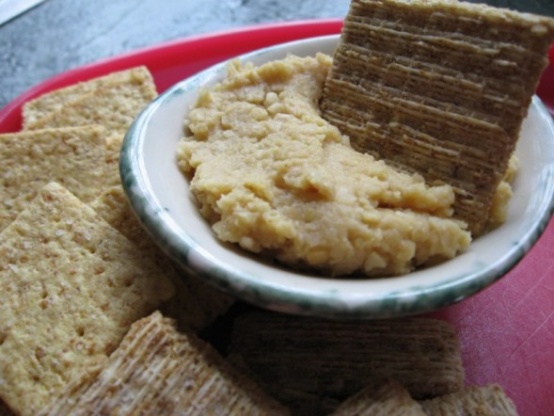 just one way to spice it up!! bad pun, I'm sorry.... just couldn't help it

Different tasting hummus. The flavor is very good, but since there are no amounts for the curry, I think I got a little heavy handed. I used about 1/4 tsp and it overpowered the flavor. Not necessarily a bad thing, but it took a little adjusting. I added a little more garlic to correct. Thanks for posting.
process chick peas, garlic, orange juice, soy sauce, mustard, curry powder, and ginger in food processor until smooth.
Stir in orange zest.
Season to taste with salt and white pepper.
Refrigerate 1 to 2 hours for flavors to blend.