Ms B.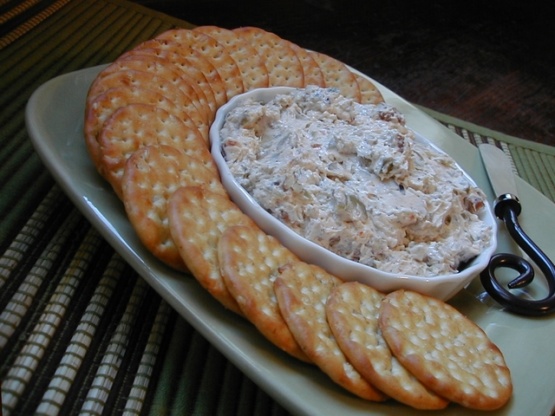 This came from having two or three of each kind of gourmet olive left. I ended up with a few almond stuffed, garlic stuffed and jalapeno stuffed after a party and decided to go for it.
Combine cream cheese, mayonnaise, black pepper and Tabasco in food processor or by hand.
When smooth add remaining ingredients.
Pulse if using processor.
DO NOT OVERPROCESS!
The olives and pecans should still be identifiable.
Refrigerate till ready to use.