Spicy Oatmeal Raisin Cookies
Yujai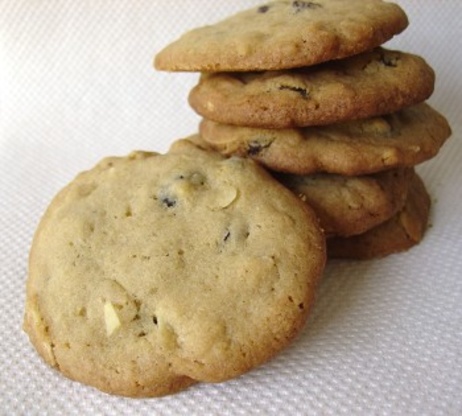 A co-worker brought these in to share for the holidays. They were delicious, soft and chewy. I asked her for the recipe, and here it is:

I have made these a couple times now and my only complaint is that the original recipe is not spicy at all. It needs wayyy more cinnamon. I usually do 1 TBSP. cinnamon and a little bit of nutmeg and ginger as well. Then they are delicious!
Preheat oven to 350 degrees F.
In a large bowl, cream together the butter, shortening, sugars, eggs and vanilla until smooth.
Combine the flour, baking soda, cinnamon, cloves and salt, add to the sugar mixture. Stir in the oats and raisins.
Drop by rounded teaspoonfuls onto ungreased cookie sheets. Bake 10-12 minutes until light and golden. Do not overbake. Cool for 2 minutes before removing from cookie sheets to cool completely. Store in airtight containers.