troyh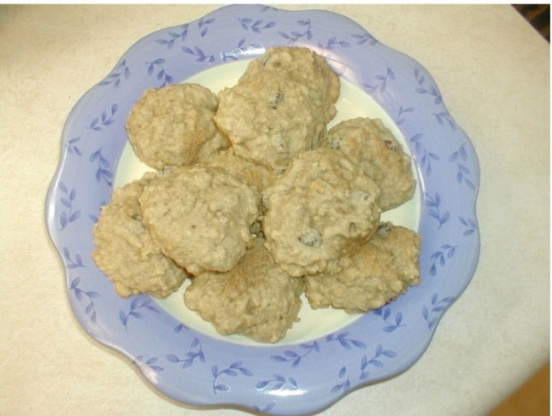 A friend of mine brought these cookies to a square dance several years ago and was nice enough to write out the recipe for me. I have no idea where she got it, but, I've made them for years and they are just so tasty.

Oatmeal and chocolate chips just go together naturally. I cut the recipe in half and still got a heap of cookies. These are so darn good they can stand alone as dessert!! Next time I'll add extra cinnamon though. Thanks Laudee C.
Mix ALL ingredients together, thoroughly.
I like to mix this in my Kitchen Aide Mixer.
Drop by rounded Tbsp onto greased cookie sheets.
These cookies rise as opposed to spreading out.
Bake in a pre-heated 400 degree oven, 12-15 minutes.
Remove to wire rack to cool.
Enjoy!