Spicy Mid-eastern Lamb Patties
Bergy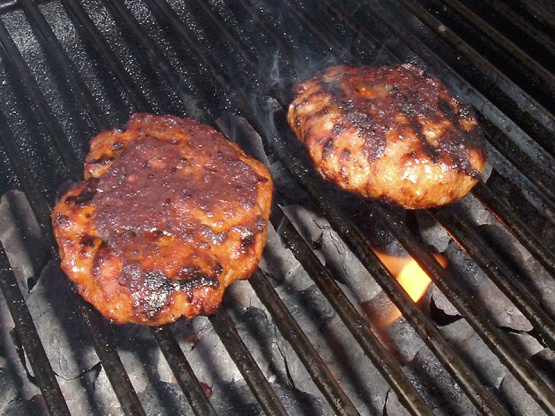 Had some minced lamb in the freezer so made up these patties - tweeked them a bit and I thought they were just fine - hope you do too. Serve these on a bun or as your meat side dish. Nice with garlic rice, Kohlrabi & carrots. I made this again but BBQ'd the patties and added some hot sauc to the already tasty pattie after I flipped them - loved it and hope you will too

The meat was fantastic. The cauliflower rice, not so much. The next time I try this, it'll have to be with real rice, or if I'm counting carbs, just a salad.
Mix the lamb with egg, crumbs, coriander, cardamom, paprika, chili, cayenne& lemon juice.
Mix well.
Form into 4 patties.
Lightly spray a non stick skillet with oil, over high heat brown one side of the patties.
3 minutes.
Turn heat to medium, flip patties, cook for 3 minutes.
Add the mushrooms& peppers, cover, turn heat to low medium and continue to cook until the mushrooms are brown and the peppers heated through apprx 10 minutes.
Serve with veggies or as a hamburger on a bun.