ImPat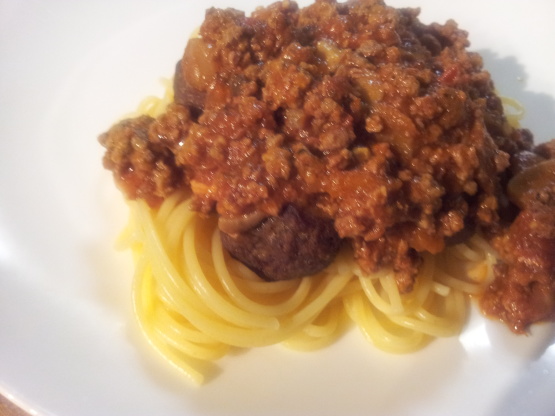 That's a spiceeee meat uh ball! Just ten minutes of concocting and a half hour in the oven and that's what your guests will be saying about these delicious balls of meat. To make them even more your own, skip the jar sauce and make your own sauce.

Top Review by ImPat
Great little simple to do meatballs. I scaled back for 1lb (500grams) of mince/ground beef and was generous with the chilli flakes to add the heat factor and served over spaghetti with spaghetti Bolognese sauce and a salad on the side. I got 24 balls each weighing 30 grams (1oz) and they were baked nicely in 30 minutes, I did line my tray with alfoil but as my mince was very lean they stuck to the alfoil as I forgot to spray it with oil but still very much enjoyed. Thank you Easy Guy Cooking, made for Bargain Basement tag game.
Mix all ingredients in a bowl.
Ball up meat and bake in a tray for 30 minutes at 350.
Drain grease on a paper towel and enjoy!